Gilmartin Named Dean of Undergraduate Students
On July 1, 2016, Kevin Gilmartin, professor of English, will begin serving as Caltech's dean of undergraduate students.
In announcing Gilmartin's appointment, Joseph E. Shepherd, vice president for student affairs and the C. L. Kelly Johnson Professor of Aeronautics and Mechanical Engineering, described him as "an accomplished scholar and author who brings to this position twenty-five years of experience in teaching and mentoring our students, and who has shown a keen interest in the welfare of our undergraduate students in and outside of the classroom."
In his new role as dean of undergraduate students, Gilmartin will work on fostering academic and personal growth through counseling and support for student activities as well as acting as a liaison between students and faculty, says Shepherd.
A recipient the Feynman Prize, Caltech's highest teaching award, Gilmartin says he was attracted to the job of dean because "I have always found our students to be so interesting, and engaging. They are extraordinarily optimistic. They seem to have a positive attitude toward the world—they're curious, and they're open to new things. What more could you ask for?"
He says he sees his role as helping undergraduates develop and thrive. "I'm excited to work with students to help foster their intellectual and academic growth and their development as individuals," he says. "Our students are remarkably diverse and they have diverse interests. The Caltech curriculum is demanding, and focused, no doubt. But within it, and through it, our students do find so many opportunities."
He adds, "The dean's office provides essential support. But we can also encourage our students to do more than they are inclined to do, to challenge themselves, to try new things."
Gilmartin received his undergraduate degree in English from Oberlin College in 1985. He received both his MS ('86) and PhD ('91) in English from the University of Chicago, joining the faculty of Caltech in 1991.
Barbara Green, who has served as the interim dean over the past year will return to her regular position as associate dean in July. In his announcement, Shepherd thanked Green "for her work with our students and service to the Institute [and for] being so willing and committed to the success of our undergraduate student body."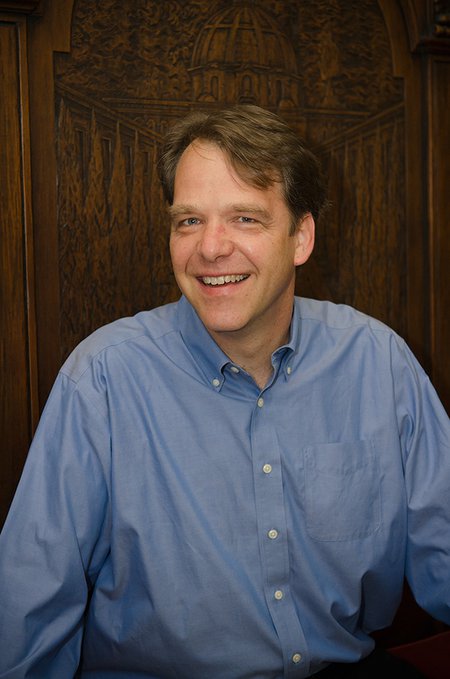 Credit: Caltech